ENDURING ORIGINAL
MADE FROM EARTH-FRIENDLY DURABLE PLASTIC.
Our Cellulose Acetate Butyrate (CAB) formed plastic letters and logos are tough, weather-resistant, and earth-friendly. Choose from 128 standard styles or we can dimensionally replicate your custom letter or logo art design. 31 standard pigmented plastic colors, or painted to match your custom color. Deep dimension at a relatively affordable price.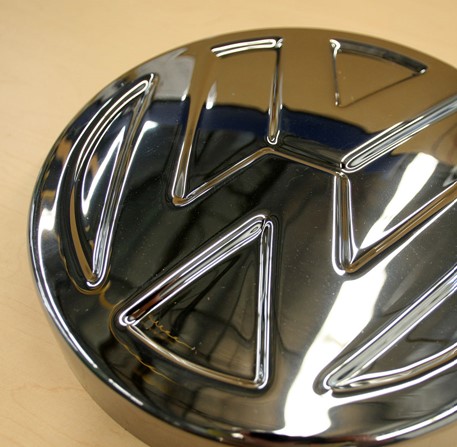 GO CHROME
Tough, durable, UV stable, brushed or polished chrome laminated over our vacuum formed plastic. Replicate the look and design aesthetic of custom cast or fabricated metal letters and logos. Unique LED lit options: chrome during the day, lit at night.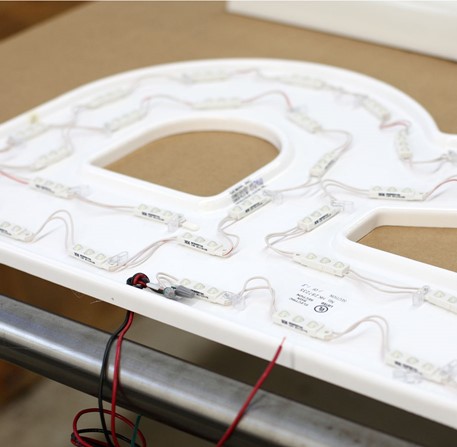 LED ALTERNATIVE
Formed plastic letters and logos can be your low-profile, edge-lit alternative to traditional aluminum fabricated channel letters. Available face-lit or backlit with LEDs -- all UL certified, ready to go.
Formed Plastic Letter Examples
TIME TESTED
TOUGH ENOUGH FOR HARSH CLIMATES. REFINED ENOUGH FOR INTERIOR DISPLAY.
Smooth returns, razor-sharp edges and unblemished letter faces give our injection-molded letters the look and feel of cast metal in a plastic product.
Formed Plastic Letter Options
Our letters are available in six standard styles and painted any standard or custom color per order.